10 Tees Down | Sept. 22, 2017
If the panorama of clothing and fashion were likened to a food pyramid then undoubtedly the t-shirt would be the base. A stylish, comfortable t-shirt is a staple within any closet. And to the fans of streetwear culture, the t-shirt has served as a vehicle to propel this culture from the streets to the runway and everywhere in between.
A t-shirt is a mode of expression--even a megaphone when necessary. It is uncomplicated, essential, and universal. It is the often the canvas of many dreams and has served as the cornerstone for so many iconic brands. As members of the culture, we appreciate the creativity that so many have contributed to making the t-shirt a mainstay in modern fashion. To show our appreciation, we're introducing 10 Tees Down: a weekly roundup of the dopest tees on the internet. Be sure to peep the list, and hit the comments and let us know what you think is dope (or check us if we're tripping).
Here's this week's lineup.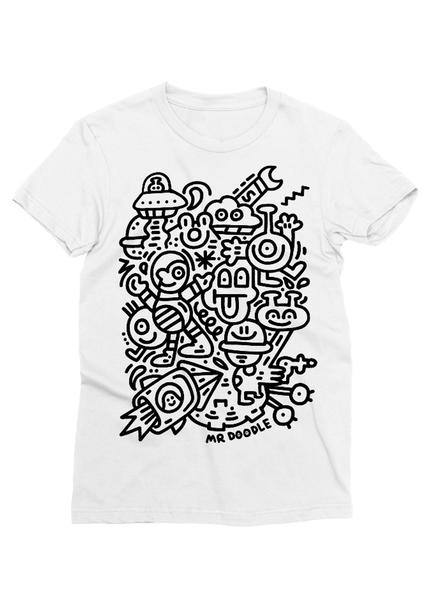 Brand: Mr. Doodle
Price $27.15
Brand: Sketchy Tank
Price: $24.95